Istanbul Handicraft Center
Istanbul Handicraft Center is one of the respected carpet providing companies of Turkey. Our two buildings are located in heart of Grand Bazaar, on the Nuruosmaniye street In our both stores, we present wide collection of old and contemporary Turkish Carpets and fine Turkish flat weaves.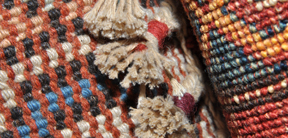 About Our Quality
The special collection of Istanbul Handicraft Center which are on sale in our premises that replicates the handmade carpets and kilims currently displayed in Turkish and World Carpet Museums has won America's Magnificent Carpet Award in 2008 and 2009.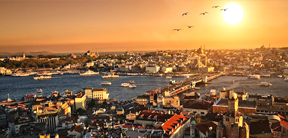 Istanbul Guide
If you have ever visited our beautiful city,and want to refresh your memories,or planing to visit and wondering what is awaiting you,you are only one click away. Please contact us. info@istanbulhandicraftcenter.com